Join the Yay!Starter Team!
Join one of the UK's most ambitious digital marketing agencies, recently named London's leading digital marketing company by Clutch.co and winners of the Lloyds Bank 2021 Small Business Award!
As a team we thrive on diversity, challenge each other to improve and all know that only our best is good enough. We work hard, but we always remain fully committed to an inclusive, enjoyable work environment. 
We're a growing, international team that can offer marketing services in 5 languages and has experience running campaigns in 6 of the 7 continents. We'll get that last one nailed down soon!
Our client base includes some of the most exciting eCommerce, eLearning and Fintech start-ups in the market, and we are pushing the boundaries with our work on some of the most exciting and challenging digital marketing briefs in the market.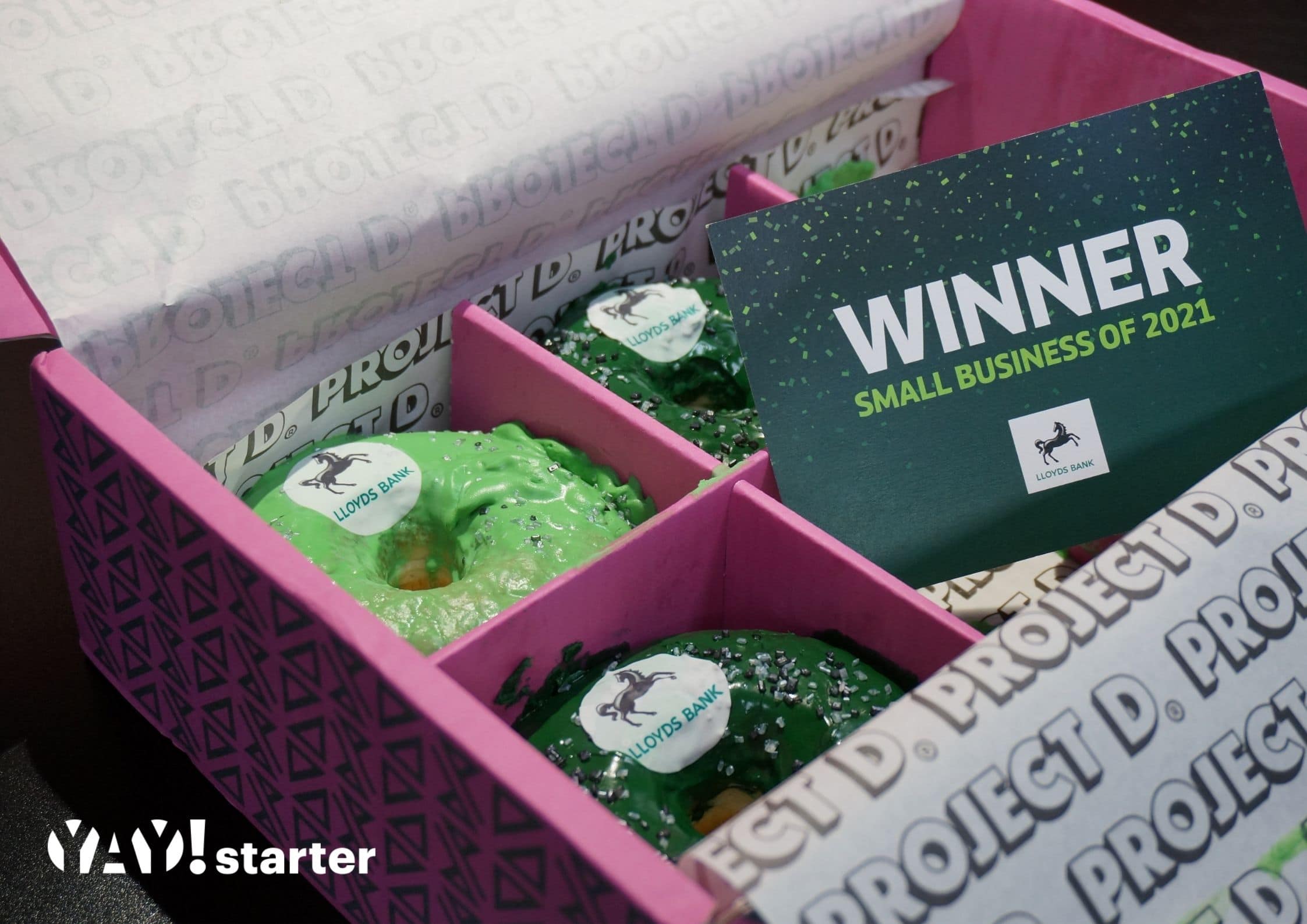 PPC/Social Ads Specialist, Putney / Remote
Our PPC/Social Ads Specialist will work with other members of the team to build, manage, optimise and evolve our PPC and Social Ad client accounts – mainly in eCommerce and eLearning industries within the UK and USA markets. Driving quality conversions for our clients through Google Ads and Social Media Ads is at the heart of this role. Daily tasks will include but not be limited to launching new ad campaigns, auditing existing campaigns, providing campaign analysis and suggesting campaign optimisations, and reviewing campaigns with clients via phone calls and email when necessary.

The PPC/Social Ads Specialist will be expected to know the ins and outs of PPC and Social Ads campaigns and how to best execute them. 
In-Depth Understanding of PPC Strategy: Understanding of PPC strategy and digital marketing principles. Communicating each client's campaign strategy to both the client and other members of the team is a necessary task for this role.

In-Depth Understanding of Social Ads Strategy: Understanding of Social Ads strategy and experience creating full-funnel social ads campaigns. Communicating each client's campaign strategy to both the client and other members of the team is a necessary task for this role.

Experience setting up attribution tracking for campaigns (especially eCommerce)

CMS Knowledge: Working knowledge of WordPress and other website backend management systems is crucial to this role in order to develop and edit landing pages as needed.

Landing Page Implementation: Ability to build and optimize new and existing landing pages and websites that increase conversions.

Understanding of Google Suite: Comfortable with the full range of Google products from Google Ads, Google Analytics, Search Console, and Google Tag Manager, to Gmail and Google Drive.

Client Communication: While this role is not fully client-facing, we provide our clients with full transparency on their accounts. You will be expected to explain your strategy to the client and answer tough questions, should they arise. 

Digital Marketing Knowledge: Have in-depth knowledge of the digital marketing space including SEO and understand how PPC and Social Ads play into client's overall digital marketing efforts.
Pay Per Click Best Practices: Tactical understanding of keyword strategy, A/B testing, and campaign configuration.

Social Media Ads Best Practices: Tactical of full-funnel social ads campaigns and attribution tracking

Landing Page Optimisation: optimisation of new and existing web pages and stand alone landing pages, using a variety of content management systems such as WordPress, Instapage, Unbounce and Webflow.

UX Oriented: Having user experience as the main driver behind landing page optimisation, formatting and overall functionality.

Data Analysis: Analysis of data to find insights, affect strategy, and create new processes that can be efficiently implemented across many accounts

Reporting: creating weekly to monthly reports for clients, and delivering data on specific metrics and KPIs.

Attention to Detail: Must be detail-oriented with strong follow-through on assigned tasks.

Resource Management: Successful in utilising, tracking and managing budgets and campaigns for multiple clients. 

Content Development: A knack for writing catchy, attention-grabbing content for both PPC and/or Social Ads. 

Desire to Learn: The digital marketing landscape is always changing – our team stays up-to-date on the latest trends and updates so we can deliver the best for our clients.‍

Task Prioritization: Ability to prioritize a large volume of client accounts, effectively managing resources to triage their needs for optimal client satisfaction. You will need to make decisions on which tasks and accounts take priority in certain situations.
The role would suit somebody with a passion for B2B digital marketing who works well both on their own but also with the support of a team of specialists, someone who is highly organised and enjoys the variety of working directly with very innovative tech companies.
In previous roles, you may have been an in-house digital marketing manager, or a digital marketing account manager in an agency environment, and you are interested in how Lead Generation, SEO, content & PPC can all come together to achieve results.
Please note: marketing agency-side client management experience is a must.
Our perfect fit is someone who is a problem solver who understands the difference between "yes, and…" and "yes, but…". You should have a hungry, scrappy personality with a positive attitude and a desire to deliver. Working in the client service industry can mean going the extra mile, and we need someone who is always willing to rise to the occasion for our clients and puts forward beautiful work that exceeds client expectations. Someone who is detailed and organized, driven and displays vigour and comes ready to play every day. Confidence, self-discipline, and a congenial, curious mind are things we love and admire.
2+ years Google Ads and Social Ads experience. Agency experience preferred

1+ year of experience in eCommerce 

Language skills: English native
Bonus Points For Applications With:
Google Ads Certified and/or Facebook Blueprint Certified

2+ years of digital marketing or agency experience

1+ year of eCommerce marketing experience

Facebook/Instagram Social Ads experience

One additional language would be an advantage
This is a contract role to start with, with an opportunity to join on a permanent basis after that. Our agency is young, ambitious, and is led by 2 founders. There's no hierarchy to hold you back. You will have a rare opportunity to progress fast and make a real impact!
Salary: Competitive, depending on experience.
Type of role: full time, with the possibility to work remotely initially.
Please apply with a CV and a cover letter to yana@yaystarter.com