2021 eCommerce Best Practice Trends
2020 was quite a year for most eCommerce businesses, with shopping preferences switching to almost solely online due to COVID-19 restrictions across the globe. Many companies that did not previously have an online presence were pushed to quickly work their way around technology and get themselves out there along with other digital stores. However, one thing did not change: consumer behaviour continues to favour convenience. So if you are looking to thrive in the digital reality of 2021, it is important to be aware of some eCommerce trends to watch out for when creating a digital marketing strategy that will help your business flourish in the years to come.
1. Get Your Infrastructure Ready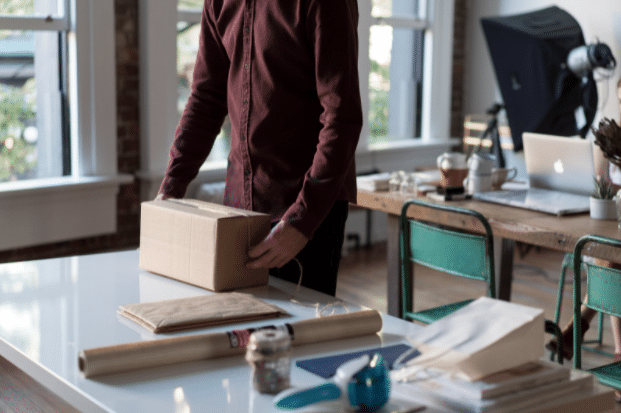 As we mentioned earlier, above all else, consumers always did and continue to prefer digital commerce for its convenience. Therefore it is important to be able to deliver on their demands if you are looking to retain your number of eCommerce clients instead of losing them to many already established marketplace giants like Amazon. Nick Hayes of RANDY Worldwide says:
As shoppers realize shopping in a marketplace is easier and more convenient than shopping on multiple eCommerce stores - with the mental satisfaction of 2-3 day shipping and free returns on most items and most marketplaces, consumers will expect the same from all other eCommerce sites. The bar has been set. Big eCommerce companies offer the best of both worlds: they provide value to consumers, low barrier to entry for brands to sell online, and user-generated content that perpetuates both product and content relevance as well as search rank.
If you are a new business that is just starting out in the digital world, it is a good idea to first establish yourself as part of a larger eCommerce marketplace. This will allow you to expose your product to a much larger audience, guarantee quick delivery times and most of all create awareness through the use of an already popular platform without having to spend too much on ads. However, keep in mind that marketplaces like Amazon do not give you access to consumer data, and in the long-run you should be looking to independently develop your digital presence without having to rely on third-party providers for further business growth.
2. Aim To Provide A Self-Service Experience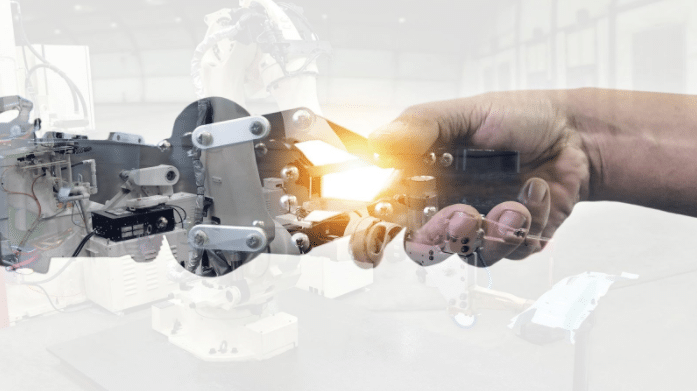 When first establishing your eCommerce store, try choosing templated platforms rather than going into a lengthy and expensive process of creating a made from scratch eCommerce store with top of the line user experience. Remember that as a new business or someone new to digital reality, at first, your main goal will be to provide your customers with a swift gateway to purchase.
3. Omnichannel Is The New Black

As part of your eCommerce marketing strategy, you must not only derive your target audience but also understand which platforms they usually use to make purchases to be able to optimise their experience . The last thing you want is to lose your eCommerce clients because your site took longer than 10 seconds to load on their phone or tablet. Lauren Davis of Just After Midnight put it simply:
Omnichannel selling will become the new normal. We're really seeing this with the public cloud platforms moving into this space with tools like Amazon Personalize and Pinpoint. This could potentially be disruptive in an interesting way, but the bottom line is omnichannel selling, and those kinds of capabilities will be cheaper and more accessible. 2021 will be the year this moves from something some are doing to something most are doing.
4. Understand Your Analytics
Consumer data has always been of value to eCommerce stores and will continue to gain its importance in the coming years. As you will now be entering a digital space, you will have a chance to improve your eCommerce client experience, ROI, and targeted eCommerce marketing campaigns based on the data that will be available to you – the key is to know what data to look for and where to apply these statistics. Most brands already focus on simple metrics like CTR but in 2021, we are going to witness a more granular approach to the collection and reading of data with companies choosing to add more specific, in-depth categories to minimise the possibility of errors like generic targeting.
First Aid
Some of the steps you could take to gain the most advantage of your online presence today, and start planning the best way to advertise your eCommerce business are: 
Segmenting your target audience into age and gender, buying habits, location, total spending and as many other specific characteristics as you can think of

Determining channels your buyers use most often to make a purchase

Understanding which type of content leads to the highest number of conversions

Integrating your CRM and CMS to have a full view of your eCommerce business
For eCommerce, 2020 was a year of great success, unlike what it was for brick-and-mortar stores. The need for a strong online presence and the ability to advertise an eCommerce website and sell your product digitally has never been greater than it is today. This trend is expected to continue and in 2021, we can anticipate seeing even further growth of eCommerce with new spaces having much to learn but also plenty of opportunities to seize from the rapidly increasing number of eCommerce clients. 
If you would like to dig deeper into this subject, this blog by Startup Nation is just what the doctor prescribed. There you will find additional ideas and tips on how to help your business strive in the post COVID digital reality.
It is clear that 2021 will be a year of great opportunities for everyone in the eCommerce industry. As an eCommerce business, you will have to make a number of strategic decisions including some crucial eCommerce digital marketing choices. Whether you are new to the digital world or have been out there for quite some time, there is no limit to perfection. So if you are looking to reinvent your eCommerce digital marketing strategy or create one from scratch, our team at Yay!Starter Marketing is always available to have a chat and take your eCommerce business to the next level.